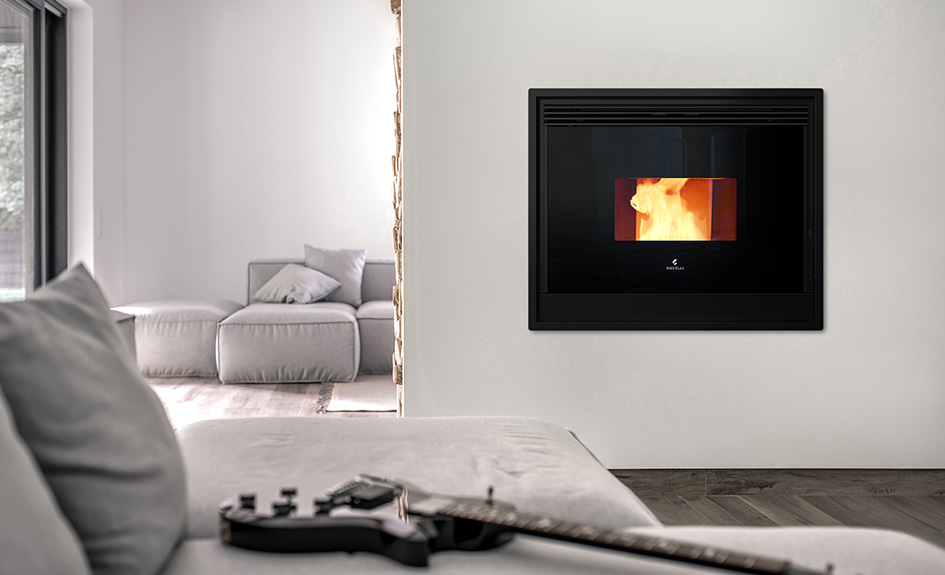 HYDRO PELLET FIREPLACES
The Hydro range fireplaces are able to integrate or replace the existing heating system, providing water to heat the house and hot water for sanitary use.
Pellets are an ecological, renewable and high calorific value fuel. Light, compact and easy to store, pellets are the ideal choice for those looking for a convenient and versatile solution.
THERMAL POWER
less than 9 kW

from 9 to 12,5 kW

from 12,5 kW to 20 kW

more than 20 kw
COATING
steel

Stone

Ceramic

Glass